about edholden.com
about ed holden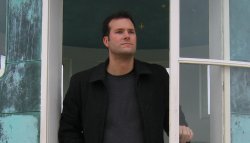 The Webmaster
Ed Holden is an engineer at Google. He is also a Red Hat Certified Engineer, occasional web designer, amateur photographer, and father.
Ed enjoys traveling, learning new technologies, and walking around the city and countryside taking far too many photos with his Canon Digital Rebel XTi. He lives in Boston because that's where his friends live, but wishes he were still in London with a working teleporter. He has walked the entire River Thames, and liked most of it.
about you


You're an intelligent, discerning visitor of impeccable taste viewing a site that has been built to be explored with any browser. Your browser was identified as CCBot/2.0 (http://commoncrawl.org/faq/). You're a browser I'm not familiar with. Whatever it is, if you can read this, it's working. My recommended browser is Mozilla Firefox, available for GNU/Linux, Macintosh and Windows. It is the next generation browser: fast at rendering, very small and full-featured.
If you have difficulty viewing this site in any recent browser (Firefox, Internet Explorer 7, Safari, Konqueror, etc.), please let me know and send along a screenshot. It has occasionally been verified for its CSS and HTML by the World Wide Web Consorium (W3C), so it should render properly in modern web browsers.
about this site
This is Ed Holden's official website, where you can find photos, shell scripts, a GNU/Linux guide and other things.
The contents of this site are copyrighted 2001-2007 by Ed Holden. Some contents are available under Creative Commons or GNU licenses, and are specified as such. More details are available on the copyright page. You can reach Ed at .

This site was designed with regular text editors, and the graphics were done mostly with The GIMP image editor. Hand-editing HTML is the best

way to learn web design, and is not as hard as you might think. Complex applications like Dreamweaver, Frontpage and Quanta can be great time-savers, but are mainly used as content managers. You don't need a content manager if you use CSS to simplify and enhance the formatting of your site, and perhaps a dynamic language like PHP to make your content management easier. Complex applications often do provide WYSIWIG editing, but having a web server built into your desktop is even better.